ICH LRM Cosmic Bit 'O' Honey
"Abbey"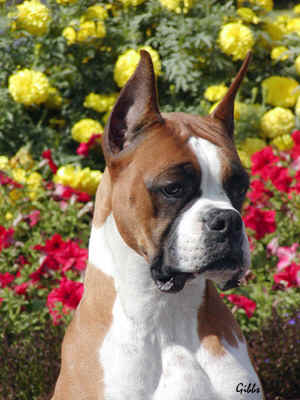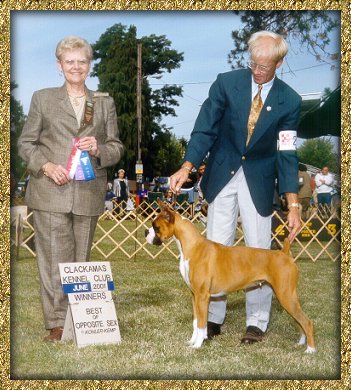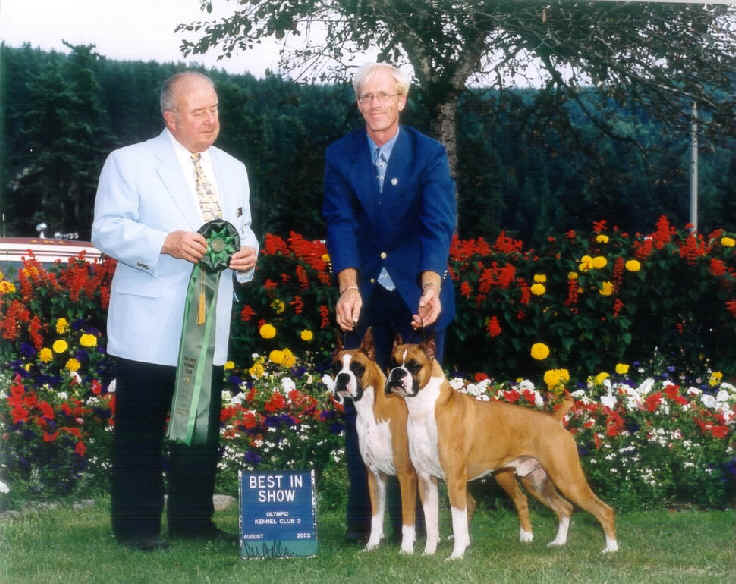 Abbey and Garth winning one of their many BBIS





Abbey is a very special girl. She started her show career by winning a "B" match with Kevin on the end of the lead. Since that time she has proven herself in the ring and as of 2004, she only needs a 3 pt major to finish her championship. She is an International Champion and has 2 Best in Shows. She is also a 5 time Best in Show and Best in Specialty show Brace along with our other Boxer, "Garth". They are an incredible team.
Abbey is the epitome of a true working Boxer. She has beauty and grace and incredible ground covering reach and drive. She is a joy to watch in the ring.
She is due to have her second and last litter the end of June 2005. We hope her legacy will live on with her wonderful puppies. She is now Co-owned and lives with her buddy William Thompson.
Check out the litter progress on our puppy pages.