ICH LRM Let The Thunder Roll

"Garth"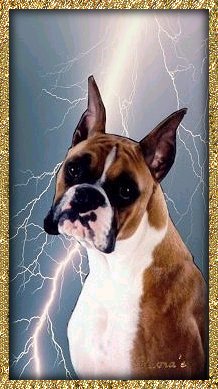 "Vavara" Photo age 10 months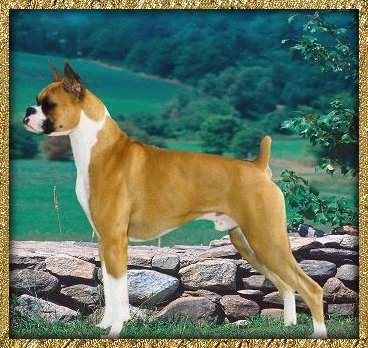 4 years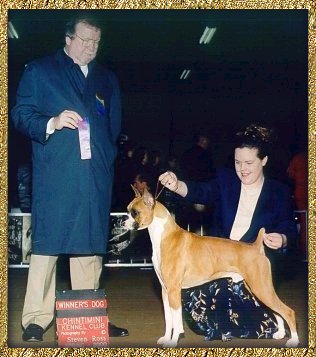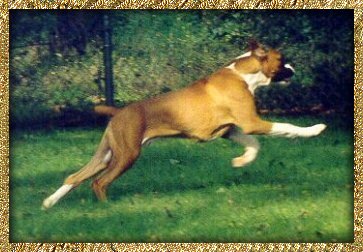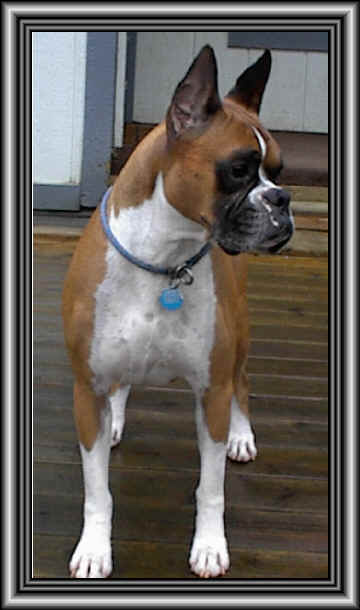 At age 7, Garth is still going strong.

Garth started his show career by winning BEST PUPPY IN SHOW at his very first show. He won his class 4 of the 5 day circuit handled by Kevin Middagh. He was part of his Daddy's stud dog entry which won at the Oregon Boxer Club Specialty under Mr. Jason Zurfleih. He was bred by Fran Brown and is co-owned by Virginia Lanz. Mr. Zurflieh pulled him up with the open dogs for the 5 point major! What a thrill. Garth won Grandsweeps at the Pacific NW Boxer Club Specialty in March 1999 and then went on to take winners dog and best of winners at the Tualatin Kennel Club show with his best friend Kristen Antinoja of River Ridge Boxers. As a team, Garth and Kristen recently took Winners dog and Best of Winners at the Chintimini Kennel Club show. Garth along with Abbey are our working Brace. They have 3 All Breed Best Brace in Shows, 3 Specialty Best in Shows and 2001 ABC Regionals Best Brace in Show. Garth is a very special dog. In 2008, he will be 10 years old. He still personifies the true Boxer type and wonderful temperament. He is pure personality and always on the move!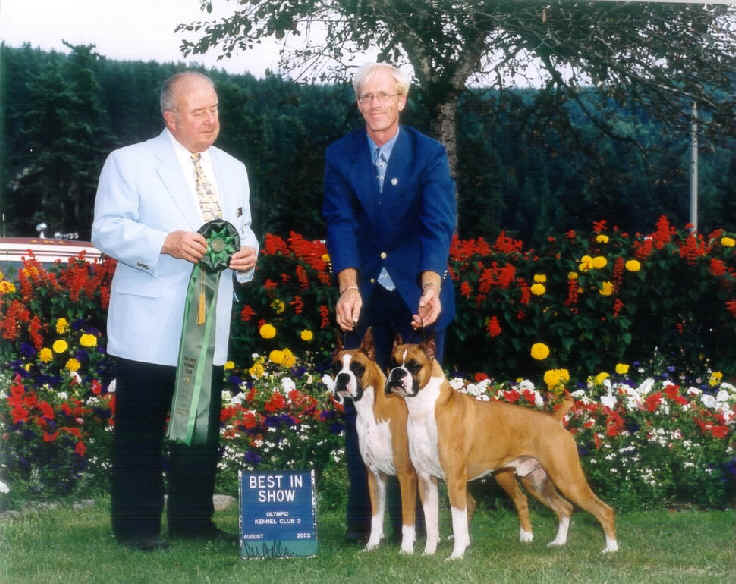 Garth and Abbey, Best in Show Brace